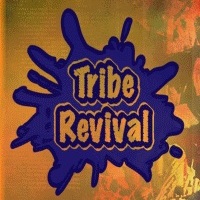 Trive Revival was a fansite for fans of the television show The Tribe. A major part of the site was a Bulletin Board, in which fans could post comments, art, converse with other fans, watch fan films, videos, look at pictures, take part in role-plays or post fan-fiction. It provided a place where fans could chat and interact with each other, create content and share information.
On 11. May 2011, the owner and creator of Trive Revival unceremoniously closed the website down, citing various reasons, including loss of personal interest in the show and lack of time and money in the site's upkeep. This was criticised by many users, who were particularly shocked at the suddenness of the site's closure. As a result, all the material used for the site and many of its users transferred to another major Tribe fansite, Tribe Universe, which exists and thrives to this day.
Ad blocker interference detected!
Wikia is a free-to-use site that makes money from advertising. We have a modified experience for viewers using ad blockers

Wikia is not accessible if you've made further modifications. Remove the custom ad blocker rule(s) and the page will load as expected.