'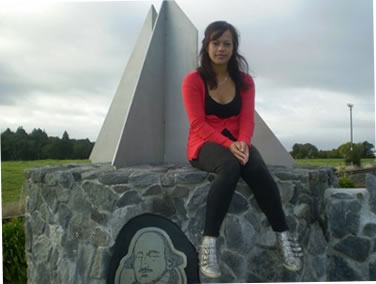 Jaimee Kaire-Gataulu is a New Zealand actress who was born on April 7, 1987 and is 29 years of age. She began doing commercials and shows at the age of 5.
She has a son named phoenix, 2 other children and although she has an agent she isnt acting at the present time as she prefers to look after her son.
During filming of Series 4, Jaimee and Dan Weekes-Hannah, who played Ved, were in a relationship. One day, they skipped a whole day of shooting. This ended up costing Cloud 9 hundreds of dollars. They were fired as a result. This was explained in the show by Cloe being scanned, then disappearing. Ved would disappear from the show several episodes later.