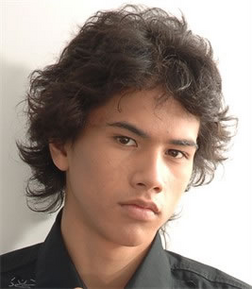 Charley Murphy Samau played Charlie in The Tribe.
Charlie is a very shy boy, Salene finds his sister Mouse in season 4 after she got back from finding Ryan, Salene brings Mouse back to the mall, and Charlie follows them. Later on Salene get both of them and sits them down, Mouse and Charlie won't speech to anyone, and soon Salene get names out of them. One day Ellie tries to jump of mall when Charlie first talks, to try and get Ellie of the edge of the building, Charlie and Mouse saves Ellie from jumping. Charlie and Mouse gets into a lot of trouble at their time in the mall and gets close to Pride and soon Charlie leaves. We don't know where Charlie went.
Ad blocker interference detected!
Wikia is a free-to-use site that makes money from advertising. We have a modified experience for viewers using ad blockers

Wikia is not accessible if you've made further modifications. Remove the custom ad blocker rule(s) and the page will load as expected.